The count down to the Cape Town Marathon – last chance to enter!
With entries closing to the Cape Town Marathon on 26th August 2019, there's not long left to enter now. This brings back all those typical thoughts and emotions we feel at this stage, right before a marathon.
Training preparation for the Cape Town Marathon
For those already with a place at the start of the Cape Town Marathon, how do you feel your training has gone? For most people, there have probably been some ups and downs and a mix of emotions during this time. The good news is you are nearly there, ready to lace up and get on that start line! All of those early starts, long runs, training sessions in the rain, treadmill runs, gym sessions and lifestyle sacrifices are hopefully starting to pay off, both physically and mentally. Marathon training is a long process and takes so much dedication, so well done for getting to this point!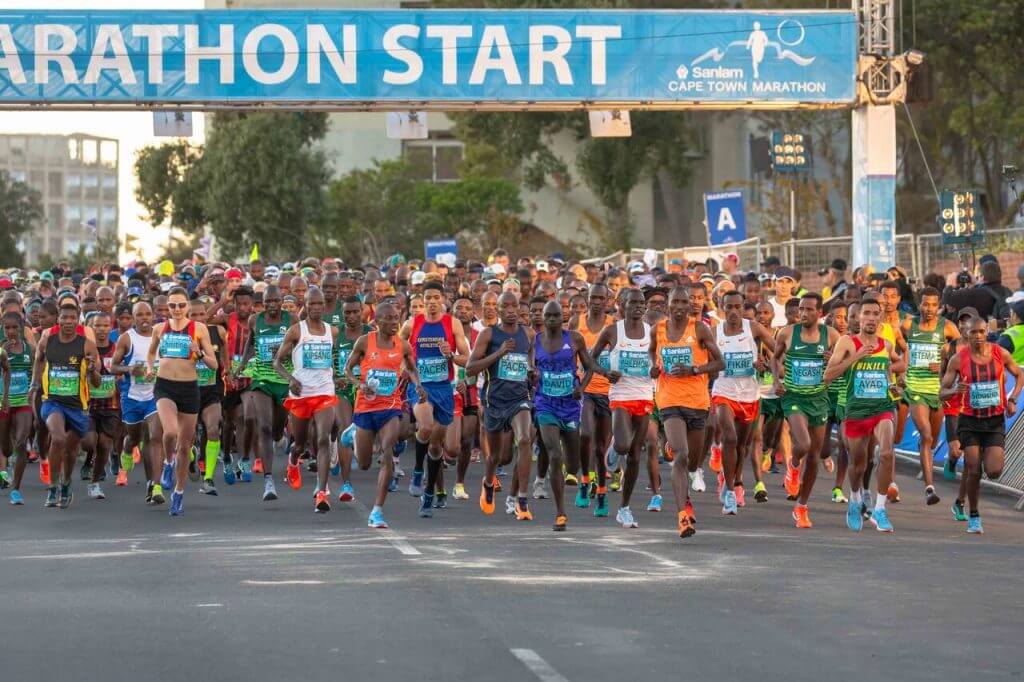 Navigating those marathon injuries and niggles
Some of you may have had some niggles or injuries during this time. If you have, seeing a physiotherapist is the best way to manage and treat them and get advice on how you should be training. Now, the goal is to get to the start line feeling as healthy as possible.
It's taper time!
With only three and a half weeks to go to the Cape Town Marathon, you may be reducing your mileage soon ready to taper in the lead up to the big day. Many people actually struggle with this stage, and the term "maranoia" can sometimes kick in! Questions often asked are; have I done enough, can I feel a niggle, what if I wake up on the day unwell? These are all common worries that many people have. Just trust the process though, you've put in the work and you can do it! Now it's about starting to let your body recover after a long few months of training, so you can get to the start line as fresh as possible. The priorities for the next three weeks are rest, proper nutrition while maintaining an easy running and training routine.
Why not sign up?
If you still haven't signed up to the Cape Town Marathon and you are feeling inspired to do so, then why not sign up with us? Alternatively, there is a 10k event that day. It still has the same great atmosphere and organisation of the marathon, and it's a flat route, so perfect if you are looking at a personal best time. Further information about the Cape Town Maraton and travel packages are available here on our website.
Finally, good luck for the last few weeks of training and we look forward to seeing you on the start line!