As featured in:



About Us
Together, as the founders and directors of Africa Marathons, we have spent nearly four decades in African tourism and as your Africa Marathons team you'll see from our personal profiles below, we retain a passion for Africa that is still as strong today as it was the first time we visited the continent.
We are excited to now be combining that passion with the personal experiences we have gained from sporting events in Africa, and to be able to share with you the joy you will find in running Africa.
Every Africa Marathons' package includes:
Hotel stay, race entry assistance, event transport, pre- & post meals and social events
A highly personal approach to planning itineraries
Advice of top industry professionals that specialise in emerging and re-emerging destinations
Africa Marathons' team running shirt
We are also the proud owners of Tailormade Africa, providing personalised, tailor made African travel and tailor made African safaris.
Please visit Tailormade Africa to see what sets us apart or contact us to find out more about how we personalise your itinerary.
Meet the team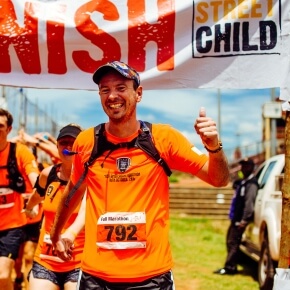 Rob Morley: Director, Co-founder & Active Marathon Participant
Born and raised in the UK, Rob got his first glimpse of Africa on a Kenyan safari aged 13 – and he's been hooked ever since. As soon as he finished university, he headed straight back out to neighbouring Tanzania to teach and coach sport and then moved to Ghana.
When he returned to the UK, he spent a year encouraging students to do the same before being hired by an Africa tour operator to design bespoke trips across East Africa. It was here he met fellow Africa Marathons & Tailormade Africa co-founder Clyde Beaty and together they worked side by side for several years until Rob left to assist a London-based NGO running volunteer projects across the continent.
Rob went on to work for two more highly respected Africa tour operators and has visited the continent countless times to climb Mount Kilimanjaro, run in the Sierra Leone Marathon twice, trek with mountain gorillas in Rwanda's Volcanoes National Park, wander the Anglo-Zulu battlefields of KwaZulu-Natal, visit Ghana's former slave castles, listen to the distinctive songs of Madagascar's indri, witness the migration in Tanzania, and also he got engaged on Table Mountain in Cape Town!
He has also been a committee member of SATOA (www.satoa.com) – a non-profit association made up of tour operators, lodges, camps, tourist boards, airlines and representation companies that promote travel to Africa and the Indian Ocean. He is passionate about the positive effect tourism development can bring to African countries and works closely with local charities to ensure both traveller and country benefit from a visit.
Rob's passion for running culminated in founding the Putney Running Club in South-West London, a free and social club that strongly believes that running with other people inspires and motivates you to push yourself. Putney Running Club has been going strong for over 5 years now and has several hundred dedicated members. They regularly travel across Europe and further afield as a club to take on various running events. They have also completed many marathons across the globe - to name a few...the Bilbao Marathon, Paris Marathon, Rome Marathon, Boston Marathon, London Marathon, North Korea Marathon, Amsterdam Marathon, Stockholm Marathon, Cape Town Marathon and, the rather different Medoc 'Wine & Cheese' Marathon in the South of France, along with many other half-marathons across the UK and Europe. In 2018 a group of 19 undertook one of Africa Marathons offerings, the Sierra Leone Marathon, for the Charity Street Child, culminating in raising over £20,000 to fund a school - 'The Putney Running Club School' in Eastern Sierra Leone. In 2021 many members of the club will be joining 'Team Africa Marathons' to take on the Comrades Marathon 100th Anniversary race.
Rob also plays Tennis and Football and indulges in his oh-so-cool love of country music.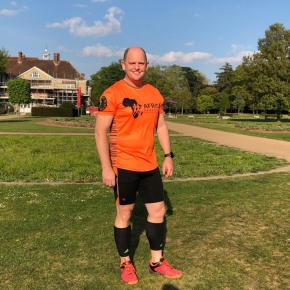 Clyde Beaty: Director, Co-founder & Ex Long Distance Runner
Born in Norway, Clyde's parents emigrated to Zimbabwe when he was seven years old. Aged seventeen, he started working as a fishing guide at the lodge they managed on the banks of Lake Kariba, and from there started his training to become a professional guide. He gained the much-revered Zimbabwe safari guide status in 1998 with specialist skills in elephant behaviour, ornithology and lepidopterology (butterflies and moths).
He freelanced all over Zimbabwe, Zambia and Botswana and during that time also managed several camps, operated canoe safaris and was part of an anti-poaching unit In 2001 Clyde set up his own walking safari company in Mana Pools National Park, but eventually it succumbed to the negative political situation in Zimbabwe, so he moved to Tanzania to be head guide and guide trainer for one of Tanzania's finest safari companies and to realise a dream of "working" the wildebeest migration of northern Serengeti. It was on one of these photographic tours that he met Anne, who took him back to the UK as a souvenir and married him.
Clyde spent nine years working as a senior safari consultant with an Africa specialist tour operator and it was here he met fellow Africa Marathons & Tailormade Africa co-founder and good friend, Rob Morley. He left to become sales director at a smaller Africa-specialist company before deciding it was time to set up his own bespoke Africa travel company, Tailormade Africa and Africa Marathons.
Whilst Clyde's running and marathon career has come to a grinding halt, due to his love of squash taking precedence, he has a rather cool and "Africa Marathon" appropriate claim to fame. Back in his school days at the tender age of 16, and "several" kgs lighter, he and a small group of fellow schoolers, led by a crazy but awesome English teacher, took on a special running event for Operation Raleigh in Zimbabwe.
The route: Harare (capital city) to Lake Kariba. Distance: 376km. The mammoth undertaking was done over 4 nights and 5 days running predominantly at night to avoid the heat of the day.
Clyde's love of running has never waned and since starting Africa Marathons he has vowed to get back into training. We're waiting in anticipation!!!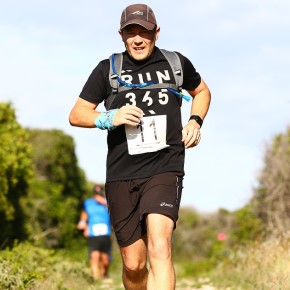 Gareth Foster: Digital Marketing Manager & Trail Runner
Born in South Africa, Gareth started his running career at the tender age of 7. He started off with cross-country and soon developed his talent as a keen sprinter. He has been active as a runner for more than 30 years, also having represented South Africa at the Southern African Student Games in the 200m and 4 x 100m relay events, while at university.
His love for sport paved the way for him to complete his honours in Sport Science. He did, however, find his passion for Information Technology soon after that and this has been his career ever since. Digital Marketing which involves all aspects of marketing a business online is Gareth's specialisation and one of his roles within the company.
With Gareth's many years of invaluable experience running in South Africa, having completed several dozen half marathons, including three Two Ocean Half Marathons and the Peninsula Marathon, he has much to add to the Africa Marathons team and happily accepted the challenge.
These days he is a keen trail runner, but we think this is just because he loves walking during races. But he is slowly making his way back to the road, so we'll make a roadie of him yet again.
Gareth also has a passion for travelling and of course all things tech.
We Support
Street Child UK
When Street Child began its work, Sierra Leone was the poorest country in the world [UN World Poverty Index 2008]. Their first project supported street children by finding them a safe home and helping them to go to school. They now focus on increasing access to education – including building schools training teachers and empowering mothers to setup businesses so they can afford to send their children to school.
When the Ebola crisis hit in 2014, Street Child was already working in 32 locations across Sierra Leone and in Monrovia, Liberia. Street Child led the way in helping Ebola's orphans to find families to support them and - once schools reopened - helping them to return to school.
In 2016 Street Child began a new focus on girls' education. Across Sierra Leone and Liberia they helped 10,000 girls gain access to education and tackling the barriers to girls' education including poverty, teenage pregnancy, early marriage, loss of a caregiver and a lack of support from adults and the community.
In late 2018 Street Child launched their 'Count Me In' campaign aiming to provide more children across the world with access to education and the resources they need to learn ensuring every child has the best chance of success.
The charity now works not only in Sierra Leone, but also across Africa in - Liberia, Nigeria, Uganda, Burundi & the Democratic Republic of Congo. They also work in Nepal, Sri Lanka, Bangladesh & Afghanistan.
We have a strong relationship with Street Child and have been lucky enough to see the amazing work they do on the ground in Sierra Leone first hand. By travelling to Sierra Leone and experiencing the marathon there you will have the chance to see their amazing work.
See more of their great work here: www.street-child.co.uk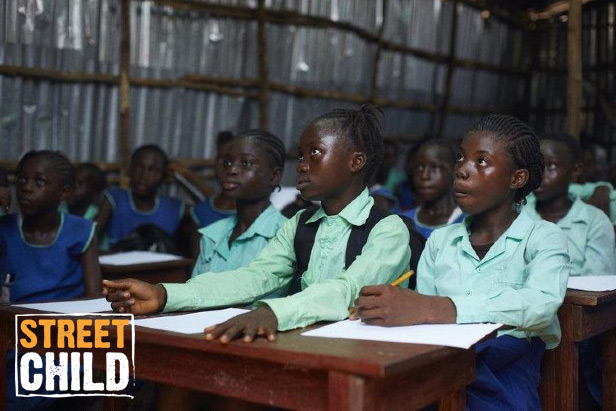 Race Stories
September 1, 2023
Get ready to lace up those running shoes and brace yourself for an uphill battle! The 2024 Comrades Marathon is […]
July 27, 2023
Introducing the optimized route for Cape Town Marathon 2023! As we count down to the exciting race day, we are […]
July 20, 2023
Get ready for the highly anticipated event of the year – the Two Oceans Marathon 2024! The 53rd edition of […]
Get In Touch
Whether you are an experienced or novice runner, looking for a new challenge or simply thinking about visiting the continent for the first time, we would love to speak to you!
Our first aim is to get to know you, your running experience and aspirations, so we may best advise on which events would challenge you whilst giving you a high chance of success. So please get in touch. We look forward to speaking to you.
E: [email protected]
T: +44 7791 360170 (Rob)
T: +44 7809 726266 (Clyde)