Gerda Steyn is going for a hat-trick of wins at the Two Oceans Marathon 2021.  The two-time defending Two Oceans Marathon Women's champion, Gerda Steyn, will be competing in 2021 to defend her title.  She's been called the finest lady long-distance athlete that South Africa has ever produced and her aiming for a hat-trick of Two Oceans Marathon wins in 2021 will no doubt prove that to be true.
The disappointment of Two Oceans Marahthon 2020
Gerda was aiming for a 2020 win, which would have been her third consecutive win.  The last woman to do this was Angelina Sephooa, who did so two decades ago.  She wore the crown from 1997 to 1999.  "I simply love this race," says Gerda.  "I will have to come back and try and make it number three in a row."
Gerda's road to Two Oceans Marathon victory
Gerda won her first Two Oceans Marathon in 2018 by two-and-a-half minutes ahead of Dominika Stelmach. In 2019 however, Gerda claimed victory by 10 minutes ahead of Irvette van Zyl. This win was just 52 seconds behind the Women's Ultra Two Oceans Marathon record.
Where did her Two Oceans Journey start
Gerda started as a social runner and her first 'serious' run only happened in late 2015.  Since then, she has dominated the ultra-marathon scene.  In 2019 she ran the New York marathon in an incredible 2:27.48.  This qualified Gerda for the Olympic Games in Tokyo 2020, but due to the coronavirus, has been postponed to July 2021.  Gerda remains a humble athlete, though.  In anticipation of her attendance at the Olympic Games, she says, "I started as a social runner and had no idea I would end up being able to compete at Olympic level.  Running has changed my life."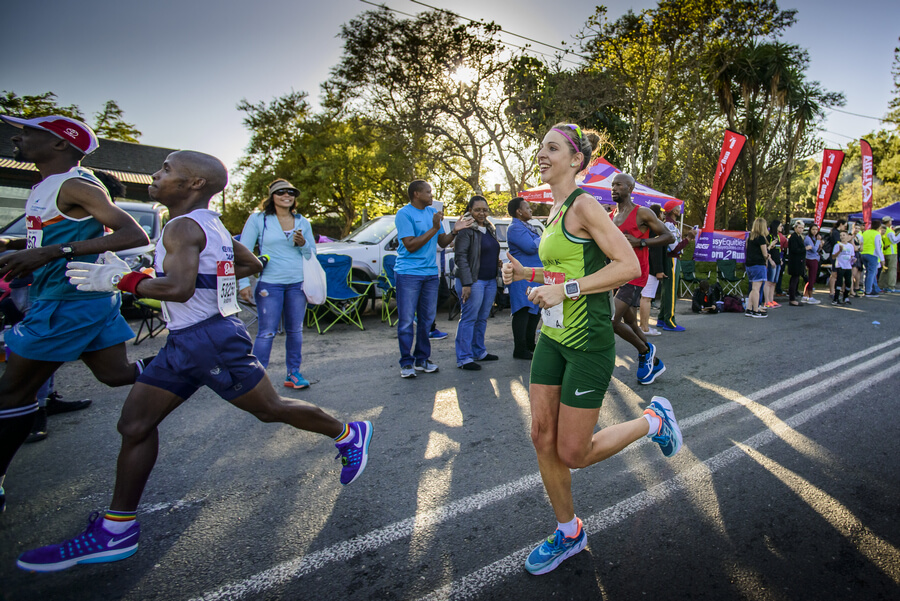 The 30-year-old has an affinity for tougher courses as her victories at Two Oceans Marathon, the Comrades Marathon and her performances in New York has shown.  She's a phenomenal runner and ready to re-shape the South African road-running scene for a while still to come.  Watch next year to see if the queen can keep her crown at the 2021 Two Oceans Marathon.