As running fanatics, we all know the "runners high" that comes from endorphins. It's exhilarating, isn't it?
In LOVE with running?

It's good for your physical, mental, and emotional well-being. Everyone has a reason for running. Whether to lose weight, improve your health, compete in races, try something new, or beat your own PB. Or is it simply your love for the sport?
Let's find out why Nick Bester loves running
In celebration of the month of love, we asked Nick Bester, Africa Marathons Coach….why he loves running.
Nick gives us the low down on 3 reasons why he personally loves running. Check out this video to see his passion for the sport.
A quick video recap
Why Nick Bester Loves Running:

1. The like-minded people you get to meet
2. The beautiful places around the world you get to travel to when entering races
3. The physical and mental benefits

Check out the video above for more on why Nick Bester loves running.
2023 Marathons we know you'll love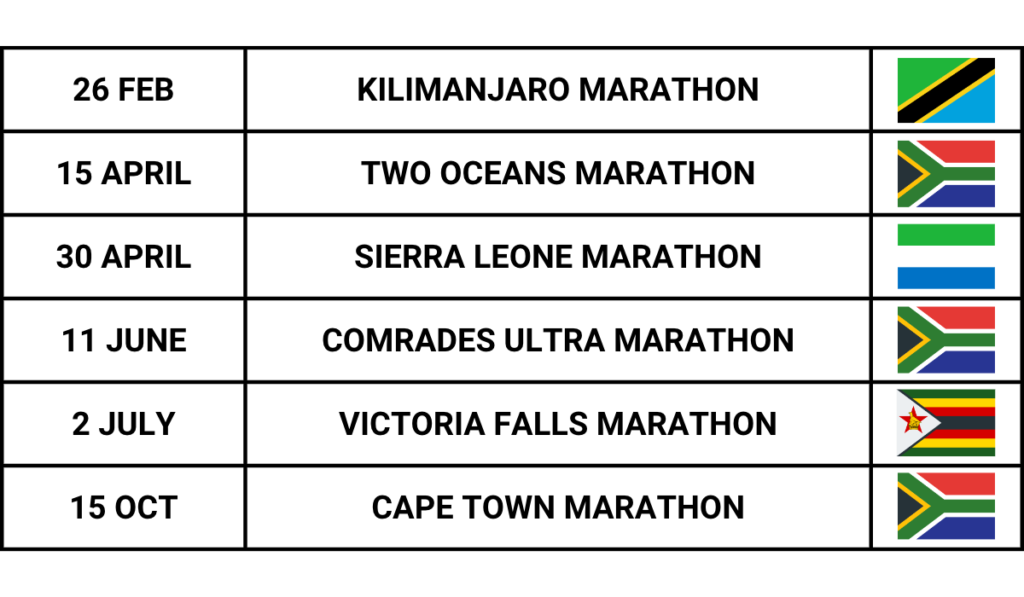 ---
Contact us & join team Africa Marathons!
Let Africa Marathons organise your trip and entry to any of these iconic marathons. To find out more and to enter one of these races:
Email us at: [email protected]
Call or WhatsApp: +44 7791 360170 (Rob)
Call or WhatsApp: +44 7809 726266 (Clyde)
You can also contact us on the button below to join. We look forward to welcoming you to Africa.
---